Suades Pro

is the Recommender System for the company which automatically wants to manage the information about customers, integrating them in its information systems and with its marketing strategies.

With Suades Pro your organizazion knowledge is improved and enriched. Suades Pro consents you to configure the parameters and to adapt them to the different business exigencies with few clicks.

Suades Pro allows you to set up the properties of the recommandations and of the recommended products thanks to our user-friendly interface.

Suades Pro automatically learns from the users' behaviours and generates the recommandations with a higher probability of conversion , granting a real personalization of the contents.

That's the reason why Suades Pro is the best way for the e-business, banking and insurance areas.
USE PROCEDURE:
Suades Pro analyses all the interactions of the customer on different channelsxxxx to acquire the knowledge and to process the users' profiles.
The information acquired can be automatically processed by your company.
Suades Pro is not only an important technological tool for your business but it is a valid support to reach the strategical goals of your company.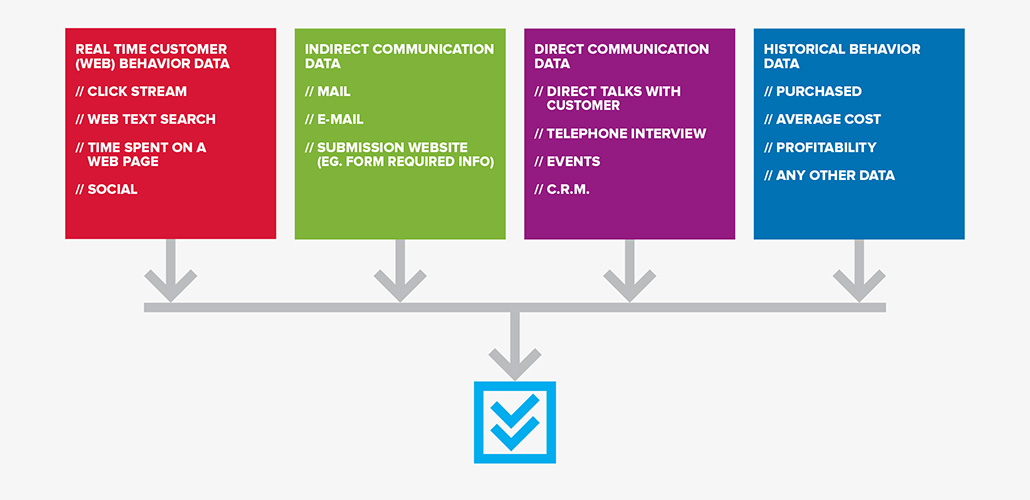 Suades Pro is an integrated tool for Web marketing "one to one"
The knowledge developed by Suades can be used in several ways:
CRM
- Call the customer
- Send personal email
- Know the customer needs in real time
Communication Management
- personalized e-mail
- personalized newlsetters
Website and Mobile apps
- online personalized suggestions
- geo-localized suggestions
Marketing Management
- Decision-making support
Reporting
- Measurement of sales
Benefits
- Innovative features: suggestion of products based on the context of use, monitoring of customer trust, control of expected profits
- Non-invasive because it uses web services
- Complete customer autonomy
- Low cost of any customizations, DB NoSQL
- No cost to be added during operation • No software license / database
- Performance compared to traditional recommendation systems: Accuracy: + 20% Trust: + 4% Sales: + 50%
Installation and running
Suades Pro works as "software as a service", then you will not have to buy or manage any server.
The data will be sent automatically from your information systems to Suades server, where it will be processed. The recommendations will be generated and sent automatically to your systems.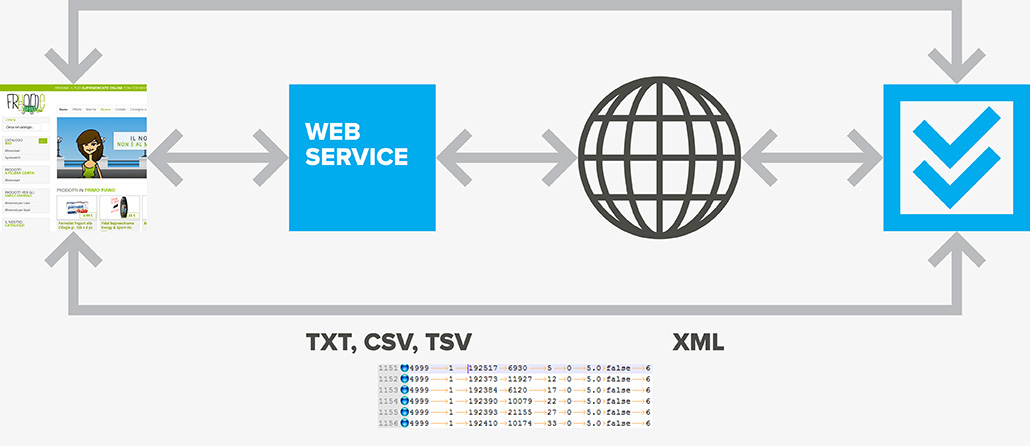 For more information, if you want to ask for a demo , to receive a personalized quotation and for any needs, do not hesitate to contact us us and our consultants will be at your service, free of charge.
See aldo: